Delivery Area
The map and chart below each show Trojan Oil's delivery area. Please make sure your town is within our delivery radius before proceeding to the
Order Page
. Due to scheduling and travel constraints, we only deliver to some towns on Wednesdays. Deliveries in some other towns are limited to customers a few miles over the border with an adjacent town. See below. We apologize for any inconvenience.
Please Note:
If you live in a Wednesday or bordering town please call the office at
508-583-8490
to order instead of using the online form.

= We deliver only a few miles over the town line from the bordering town.

= We deliver only on Wednesday.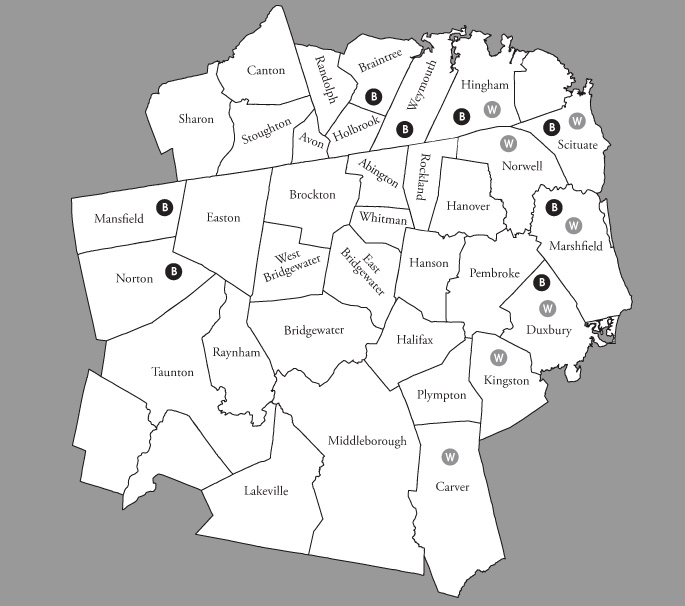 | Town | Wed. Only | Border |
| --- | --- | --- |
| Abington, MA | | |
| Avon, MA | | |
| Braintree, MA | | |
| Bridgewater, MA | | |
| Brockton, MA | | |
| Canton, MA | | |
| Carver, MA | | |
| Duxbury, MA | | |
| East Bridgewater, MA | | |
| Easton, MA | | |
| Halifax, MA | | |
| Hanson, MA | | |
| Hanover, MA | | |
| Hingham, MA | | |
| Holbrook, MA | | |
| Kingston, MA | | |
| Lakeville, MA | | |
| Mansfield, MA | | |
| Marshfield, MA | | |
| Middleboro, MA | | |
| Norwell, MA | | |
| Norton, MA | | |
| Pembroke, MA | | |
| Plympton, MA | | |
| Randolph, MA | | |
| Raynham, MA | | |
| Rockland, MA | | |
| Scituate, MA | | |
| Sharon, MA | | |
| Stoughton, MA | | |
| Taunton, MA | | |
| West Bridgewater, MA | | |
| Whitman, MA | | |
| Weymouth, MA | | |